This is a book about the often debated, but largely invisible spread of a uniform style of art history, theory, and criticism around the world. I think of this question of writing as the least well theorized problem in the understanding of contemporary art. The diversity of writing in art history, theory, and criticism is endangered, and this book considers the principal model, currently being adopted worldwide, and the available alternatives.
Note the links below: three excerpts are online. The one from chapter 3 is on the fact that art theory around the world depends on mainly French poststructural philosophy.
There is also a chapter that was originally written for this book, but omitted from the published version: it describes a plan to write a book that would respond to Art Since 1900.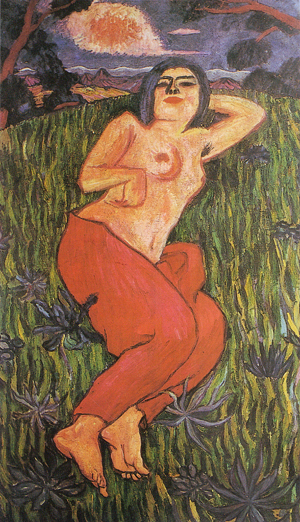 1 The Conditions Under Which Global Art History Is Studied — includes a section on English as the language of art history.
2 Leading Terms: Master Narrative, Western, Central, Peripheral, North Atlantic — includes sections on words like global, worldwide, local, central, marginal, peripheral, regional.
3 Are Art Criticism, Art Theory, Art Instruction, and the Novel Global Phenomena?
4 How to Read Art Since 1900
5 Pondering a Response to Art Since 1900
6 State of the Field: Five Current Strategies
7 Reasons Why Escape is Not Possible
8 Finding Terms and Methods for Art History
9 Writing About Modernist Painting Outside North America and Europe
10 Two Modes of Judgment: Forgiving and Demanding
11 The Most Difficult Problem for Global Art History
Envoi
Here's a video of a lecture introducing the book's themes: