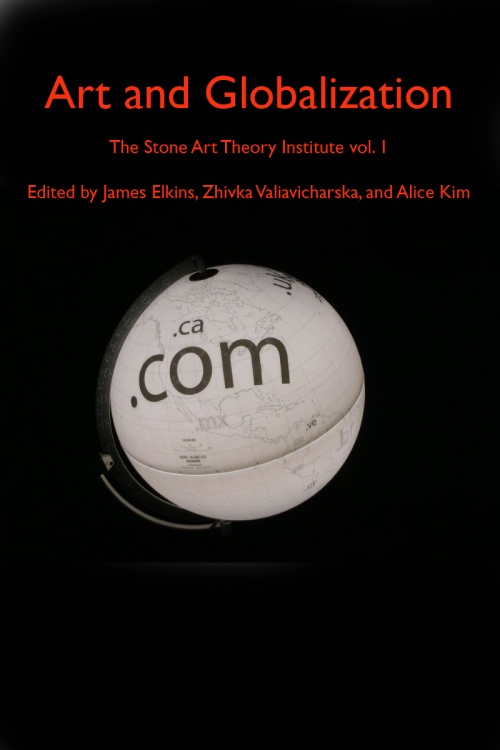 Each book in the Stone Art Theory series is unusually long and complex: they result from a week of seminar conversations, all taped and transcribed, and then given to dozens of people who did not attend the seminars. The result is a cross-section of contemporary ideas on a given subject.
The Introduction, available here for download, is a brief text that sets the problematic for the seminar and the book. In the last twenty years, art has become increasingly global, and writing has followed: but there is almost no understanding of what is happening to art history, theory, and criticism as they spread around the world. This book is the largest-scale attempt to come to terms with that diffusion.
Among the major writers on contemporary international art represented in this book are Rasheed Araeen, Joaquín Barriendos, Susan Buck-Morss, John Clark, Iftikhar Dadi, T. J. Demos, Néstor García Canclini, Charles Green, Suman Gupta, Harry Harootunian, Michael Ann Holly, Shigemi Inaga, Fredric Jameson, Caroline Jones, Thomas DaCosta Kaufmann, Anthony D. King, Partha Mitter, Keith Moxey, Saskia Sassen, Ming Tiampo, and C. J. W.-L. Wee.
The Afterword is a long, complex essay. It's an attempt to come to terms with all the ideas voiced in the book, and arrange them in a provisional order. It is, I think, the most concerted attempt to theorize the writing of art's globalization. Topics include nationalism, hybridity, translation theory, socioeconomic explanations, temporality, postcolonial narratives, modernity at large, multiple modernisms, the strategy of avoiding global themes, the ideal of avoiding value and judgment, the use of indigenous terms to improve fidelity, the use of social and cultural contexts to problematize the simple identification of visual qualities, defamiliarization as opposed to deceptive familiarity, attempts to redefine basic terms such as "figuration," "realism," and "cubism," non-Western interpretive methodologies, fiction and nonfiction in art history, decolonial theory, and universality.
The Afterword proposes four possible orientations in relation to the globalization of the writing of art. None of them, I think, can be realized without importing concepts and institutional forms into the writing: the problem of the dissemination of art history around the world remains unresolved. The Afterword makes reference to all the contributors to the book, but it can be read independently of the book as a theoretical position paper.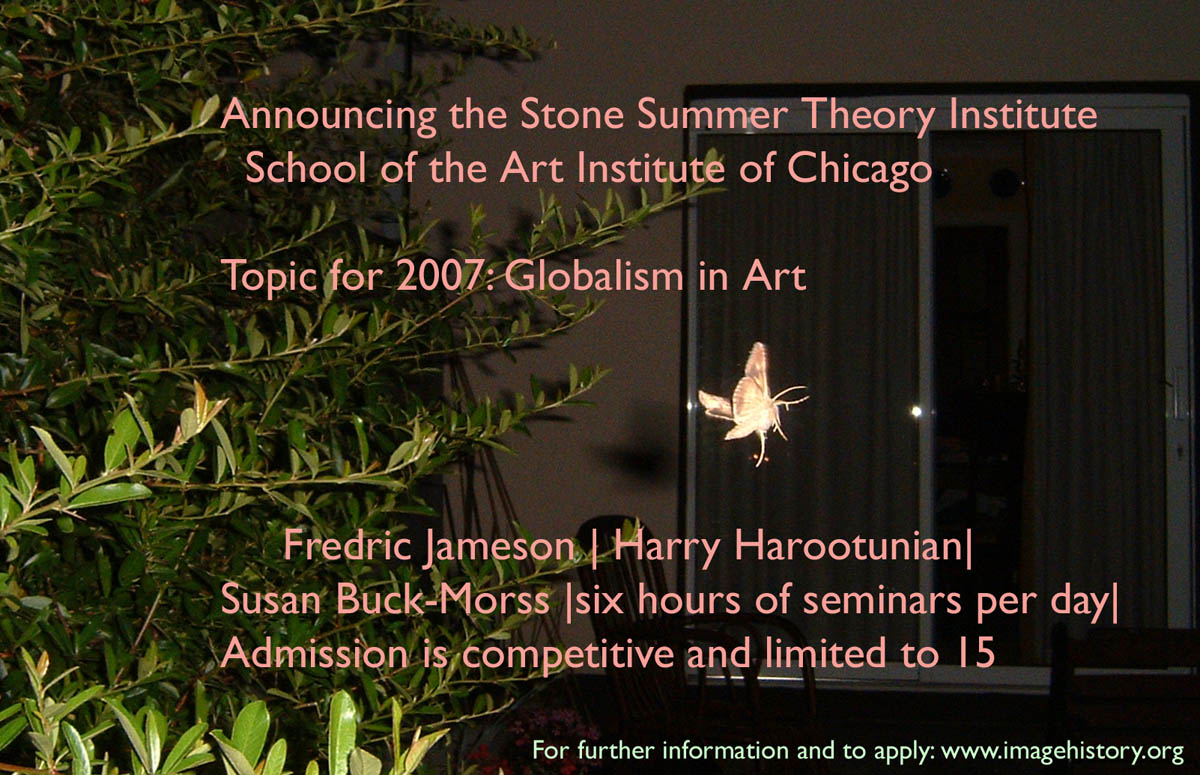 Some of the participants in the event that led to the book. Left: Michael Holly and Keith Moxey; right, Darby English, James Elkins, Susan Buck-Morss, and Zhivka Valiavicharska.