The essay.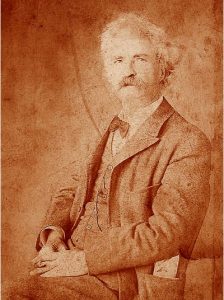 This essay was originally intended as an anonymous contribution to the Chronicle of Higher Education, but it was rejected three times. (There was some discussion about whether or not they could publish an essay without the author's name on it.)
Meanwhile I have gotten a number of requests for it, so it's uploaded here. It is a guide for administrators and others who invite speakers, with information about everything from the efficient use of email to bargaining over the honorarium. It has suggestions about how to use the speaker's time, how to introduce a speaker, and how hard to work the speaker.
It turns out that this is the most popular thing I've written, by far: four times as many people have read this as the next most popular paper on Academia. C'est la vie!
(Photo: Samuel Clemens, who should be every speaker's idol, because of something he said about audiences: It's no great accomplishment to have people cheer at the end of your talk: the challenge is to get them to stand up and cheer.
I'm always interested to hear from people with ideas about things to add to the paper, and information (like fees) to update; please write me using the contact form on the website.