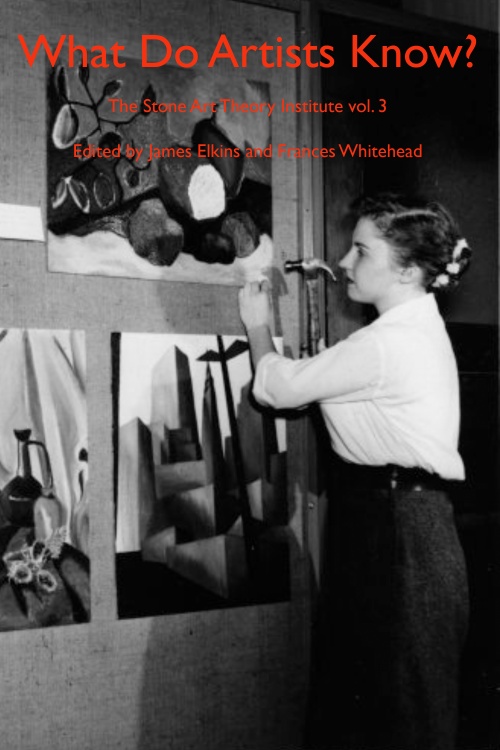 The books in the Stone Art Theory series are unusually long and complex: they result from a week of seminar conversations, all taped and transcribed, and then given to dozens of people who did not attend the seminars. The result is a cross-section of contemporary ideas on a given subject. Volume 3 is an attempt to answer two senses of the title questions: What are artists taught? (at all levels, in different countries), and What do artists know that other people might not? The second question is philosophic, and the book includes an extensive discussion of theories of artistic knowledge.
The contributors include Areti Adamopoulou, Glenn Adamson, Rina Arya, Louisa Avgita, Jan Baetens, Su Baker, Ciarín Benson, Andrew Blackley, Jeroen Boomgaard, Brad Buckley, William Conger, John Conomos, Christopher Csikszentmihályi, Anders Dahlgren, Jonathan Dronsfield, Marta Edling, Laurie Fendrich, Michael Fotiadis, Christopher Frayling, Miguel González Virgen, R.E.H. Gordon, Charles Green, Vanalyne Green, Barbara Jaffee, Tom McGuirk, William Marotti, Robert Nelson, Håkan Nilsson, Saul Ostrow, Daniel Palmer, Peter Plagens, Stephan Schmidt-Wulffen, Howard Singerman, Henk Slager, George Smith, Martin Søberg, Ann Sobiech Munson, Roy Sorensen, Bert Taken, Hilde Van Gelder, Frank Vigneron, Janneke Wesseling, Frances Whitehead, Gary Willis, and Yeung Yang.
The Introduction, available here, sets out the problematic of the book. It is an astonishing fact that the principal art degrees — the BFA and MA or MFA — have never been defined. The principal definition of the MFA degree is one-half page long, and uses terms that are themselves undefined. The situation is similar when it comes to what artists know that other people don't: artistic "intuition" and "creativity" are the subjects of large literatures, but there is no consensus about their meaning or even their value. As a result, the BFA, MFA, and PhD degrees for artists are virtually undefined.
The Seminars (also linked above) is an informative discussion of the definitions of the BFA, MFA, and PhD. The Seminar participants look in detail at existing definitions of the degrees. (If you're an art student, you might find this especially interesting, because it shows how little your instructors and administrators understand about the differences between the degrees you're getting.) The Seminars also include a useful table comparing definitions of knowlegde "through art," "into art," "as art," and "for art," as proposed by Sir Christopher Frayling.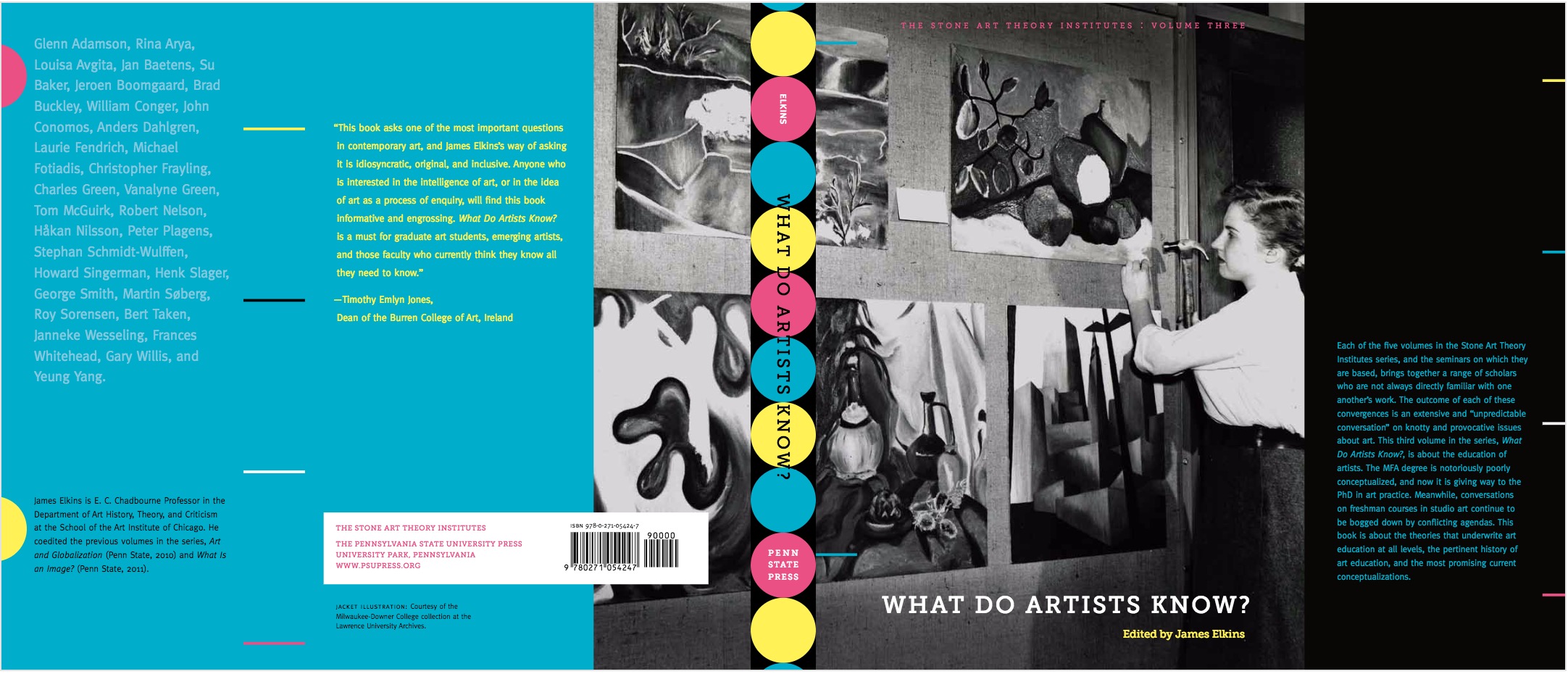 A serious moment during the seminars in Chicago. Second from left: the book's co-editor Frances Whitehead. Left: Marta Edling; right, Sir Christopher Frayling.